4 Awkward Moments in PUA and what to do:
1. Greeting your target.
What you should do:
-Make eye-contact and introduce yourself like a normal human being. There is no real need to use any fancy pick-up line in my opinion. A simple "What is your name?" or "Hello" will do just fine.
What we want to do:
-Say some cheesy line that we heard out of a movie like 'Greese' or pick her up like Patrick Swayze in 'Dirty Dancing'.
2. Awkward Silence.

What you should do:
-Hold your frame and don't allow yourself to get nervous; count to 30 in your head, if it helps. You can do this by paying attention to the T.V. or looking at a picture, out the window, etc.
Getting nervous shows that you are unsure of yourself. You don't have to keep talking either; as a result talking excessively may actually make you appear as though you are trying too hard.
What we want to do:
-Tell jokes, brag about something we are good at or be a dancing monkey A.K.A. permission boy.
3. Dancing.
What you should do:
-If you can avoid it then just sit against a wall and twirl her at times while she continues to dance around you. If you do choose to dance then dance like a functional human being.
What you want to do:
-The Robot, The Worm, Break-dance, Pop-lock, etc. (If you do not have rhythm or have not been told by many that you are a good dancer then I suggest not attempting any of these.)
4. Kissing.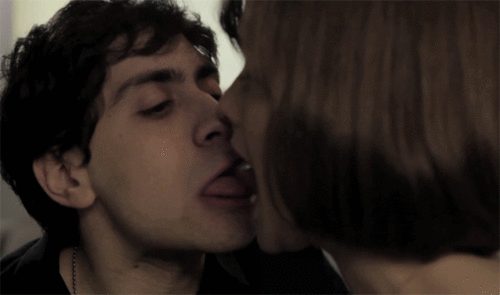 What you should do:
-Move your head close to her face while talking to see if she moves away. If she doesn't then lean in for the kiss. If she gives you the cheek, then just smile and back away as though it didn't bother you.
Most women aren't going to give the kiss away easy because they feel it makes them appear easy. Don't let it ruin your night, just continue talking; enjoy getting to know her. You can always try again a little later and chances are she will be ready by then.
What you want to do:
-Grab her head and give her a long passionate kiss like in movies like 'Interview with the Vampire' and ride off into the sunset.
So that's all I got for everyone today.
Thanks for reading and make sure to subscribe to the GBTN Newsletter for weekly updates on new techniques and advice available in the PUA World!
-PUA Redsky